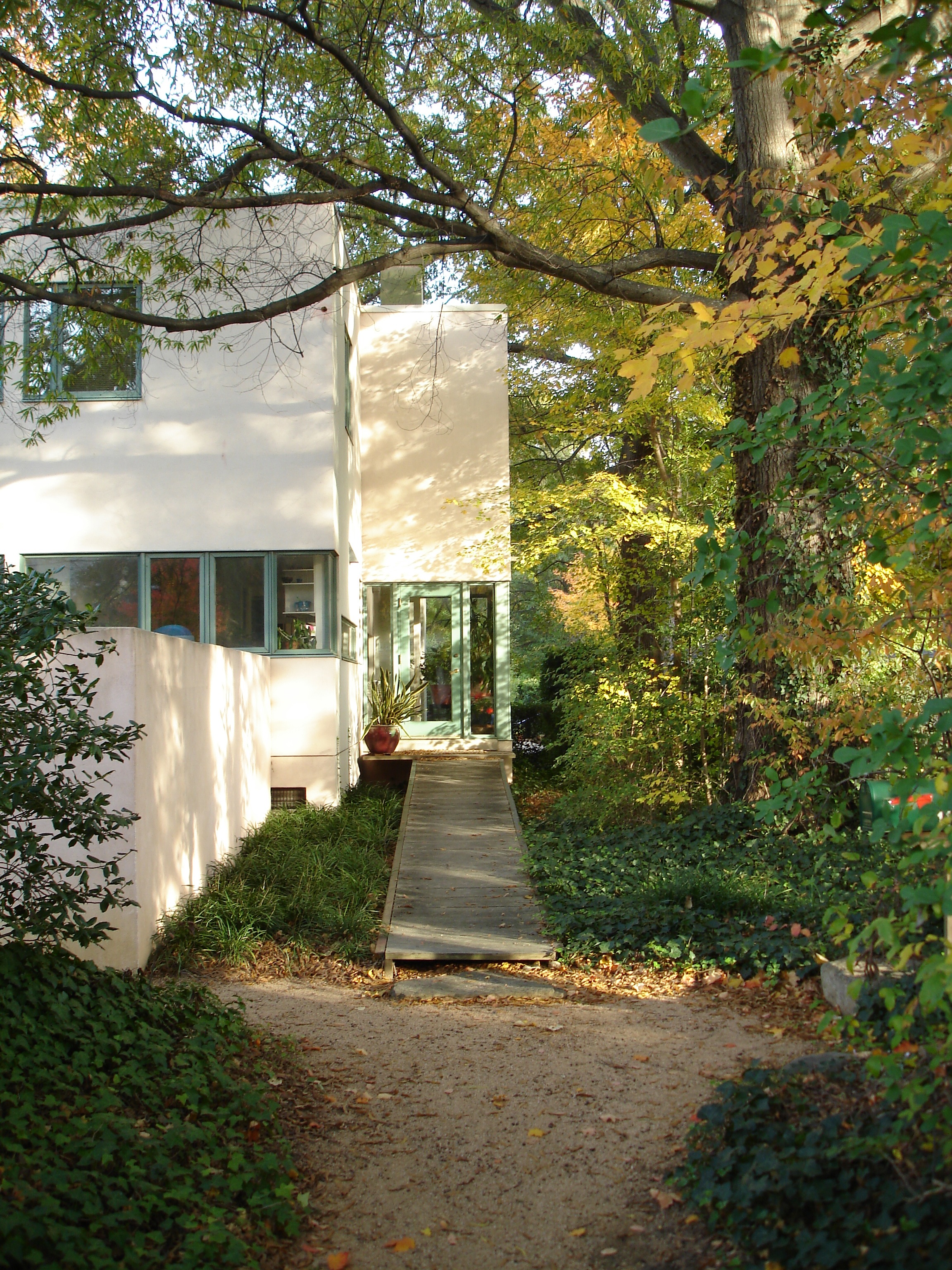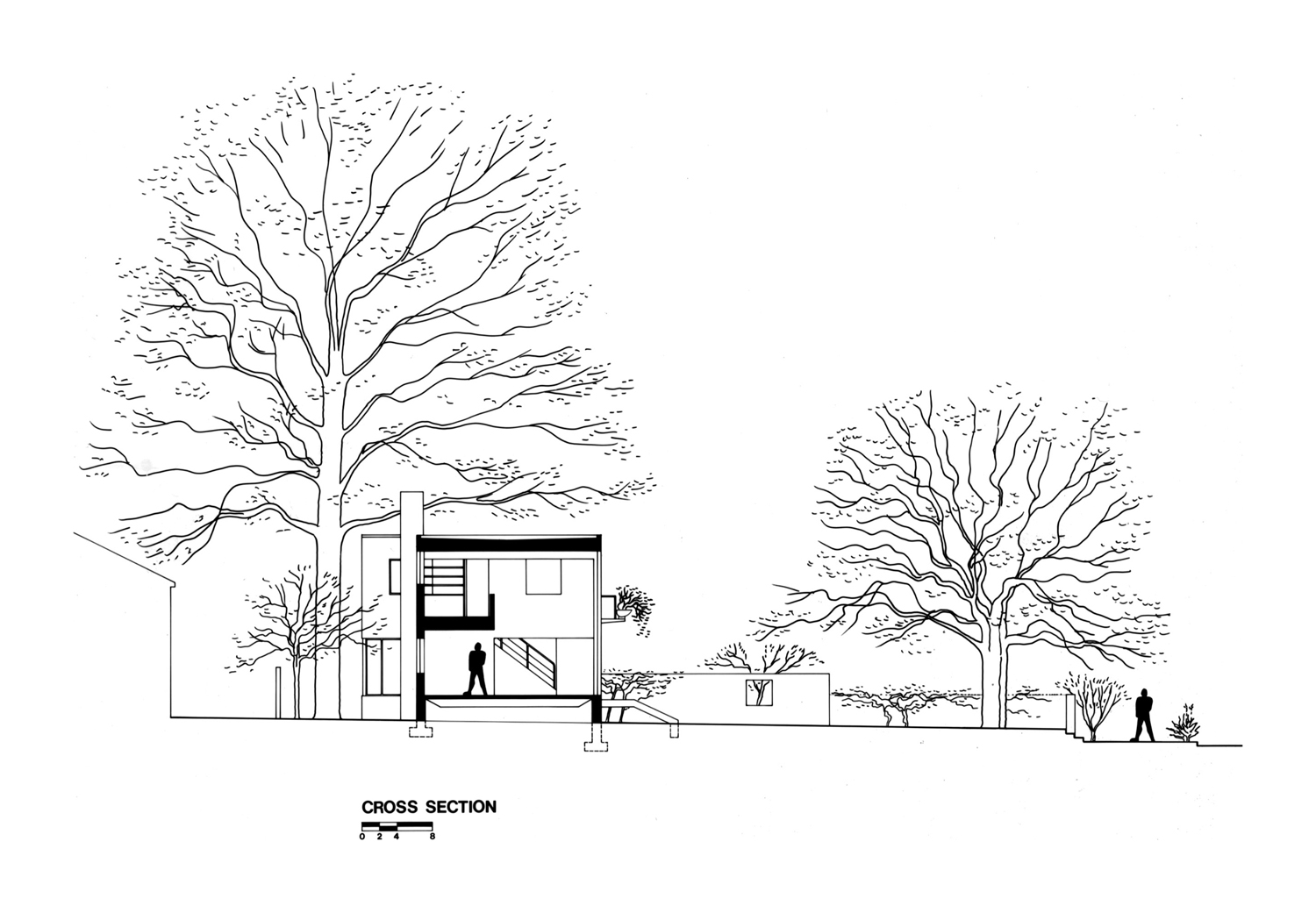 Harmon Residence
Raleigh, North Carolina
1994
Frank Harmon, Quan Banh, with Judy Harmon, Landscape Architect
Our goal was to design a modern, compact house and garden simultaneously – as one interlocking whole -- with as much sunlight, view, and privacy as possible within a busy, university neighborhood. We were also determined to preserve four large oaks and two large mulberry trees along the perimeter of the one-third-acre corner lot.
To give the house a sense of both strength and lightness, we used steel for the structure and an abundance of glass. Fourteen concrete piers support the house and protect tree roots that grow beneath it. To accommodate the need for privacy with as much glazing as the house features, we surrounded the lot with walls and fences that are now covered in vines. The vines soften the walls in the streetscape and help create a secluded, private garden within them. We positioned the house along the southern side of the garden beneath three of the oak trees. This gave us a sunny, 200-foot-long garden space on the north side. We built a swimming pool on the east side of the house. Outer walls extend the living room into the garden. Large windows, doors, and a balcony open the interior to the exterior, effectively diminishing the demarcation between indoors and out. The colors of the house are cheerful and friendly and complement zinnias, yuccas, and palm trees growing in the garden.
AWARDS
1993 AIA NC Honor Award
1994 AIA Triangle Honor Award
1995 AIA SAR Honor Award