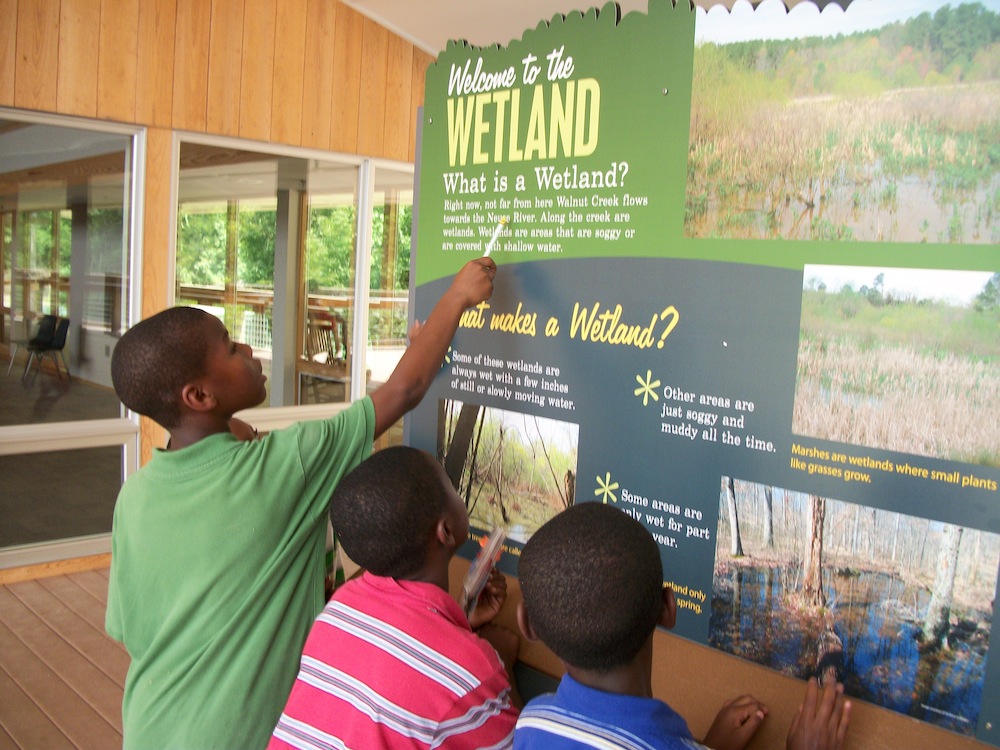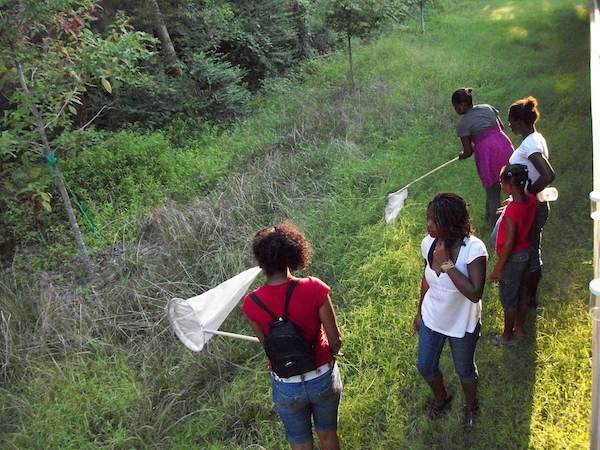 Walnut Creek Urban Wetland Education Center
Raleigh, NC
2009

The Walnut Creek Urban Wetlands Educational Park has transformed 49 acres of abused, polluted wetlands into a living, natural resource for the City of Raleigh. The park's mission is to promote an understanding of, and protection for, an urban wetland. It is also intended to enhance community pride in a low-income area of the city and to encourage economic development in that area. The park also provides an accessible "quiet zone" for communing with nature while preserving the natural beauty of the wetland, protecting the habitat of numerous species, and lifting the spirits of those who visit it.
Phase One of the project was the thoroughly "green," 7000-square-foot Visitors' Education Center that houses a bookshop, conference room, small library, and a kitchen, as well as classrooms and a laboratory. Here, children and adults learn about wetlands within a wetland. The center will also be connected to extensive trails and outdoor activities as the overall project progresses.
To conserve and protect a natural wetland, the Visitors Education Center rests lightly upon the land, echoing and embracing the indigenous materials surrounding it. The structure is poised six feet above the wetlands flood plain so that its footprint is minimal. The all-wood construction utilizes recycled materials wherever possible and blends seamlessly into the landscape while an abundance of windows welcome the surroundings into the building. The windows also provide natural ventilation and illumination. To underscore the emphasis on the surrounding natural environment, all circulation occurs on the exterior of the building across a long, wide porch that projects out into the environment and invites visitors to linger to enjoy the wetlands. The metal roof's deep overhangs protect the interior from the harsh summer sun. Rainwater runoff from the angled roof is collected in cisterns. A system is also in place to filter storm water run-off before it returns to Walnut Creek.
Awards
2010 Sir Walter Raleigh Appearance Commission Award
2010 AIA NC Merit Award